"The Image Is A Relationship That Continues" An Interview With CAMERAPERSON's KIRSTEN JOHNSON
A few weeks ago, I was lucky enough to catch a screening of the documentary, Cameraperson, at the Jacob Burns Film Center in Pleasantville, NY. Director, producer and cinematographer Kirsten Johnson was also in attendance. She took to the stage afterward for a brief Q&A, which was moderated by Academy Award nominated filmmaker, Joe Berlinger. Much to everyone's delight, she spent much of the interview skirting around the theater aisles, getting up close and personal with audience members.
Johnson spoke of dealing with the grief – and occasional guilt – that often comes with making a living as a cameraperson. As always, there are cuts to be made, and subsequently, footage that falls through the cracks. She referenced hours of unused footage from past projects, specifically, a documentary centered on two Afghani teenagers that never made it past post, due to a conflict with one of the film's subjects. Thankfully, much of this footage found its second home in the making of Cameraperson.
She also discussed how the audience shapes a film and ultimately decides its meaning. Therefore, the image on its own holds a future and is ever-changing. Cinema is a two-way relationship, a dance between eyes and screen. (Perhaps a hint at a possible theme?)
Cameraperson is equally disjointed and harmonious, sound and upsetting. We are jolted around and carried, virtually turned upside down and gently left to settle. Johnson possesses the unique talent of telling a story with the potential to change with every viewing.
After the screening in NY, I was (admittedly) far too shy to approach the director in the flesh, so I reached out to the production team afterward, to ask if they might pass along some questions toJohnson. Much to my delight, she was able to carve out some time in her busy schedule to respond! Below are her answers via email.
Sophia Cowley for Film Inquiry: How did you get your start as a "cameraperson" ?
Kirsten Johnson: Today this question has somehow made me think of a long-forgotten story my parents used to tell about me as a toddler. Apparently at the age of 2 or 3, I was picked up from some hours at a babysitter's house and I stated very strongly, "Me never go back. Me no wanna go back!" My concerned mother asked why and I said, "No pictures on wall." I have cared about images as long as I can remember and apparently even earlier than I can remember.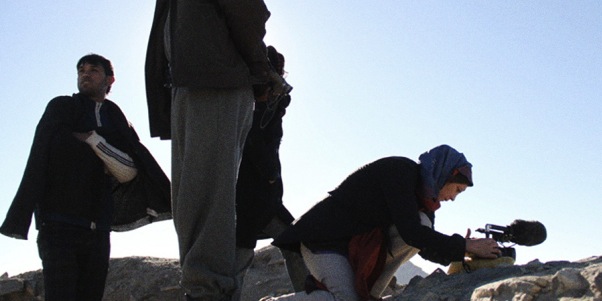 Cameraperson seems to me like a film that is centered largely on relationships. In fact, I was struck by a statement you made during the Q & A, that "the image is a relationship that continues." Would you mind elaborating on this concept?
Kirsten Johnson: I believe this very strongly now because of the experience of making this film and watching it over and over with audiences. The initial set of relationships is between the people making a film and the people being filmed. What gets filmed may or may not make it into a movie. The people may keep knowing each other or the experiences may only live on in each of their memories, but whatever evidence of what happened between them that lives on in a movie is reactivated by the audience who watches it.
Literally every time I speak with an audience about Cameraperson, I encounter a new way of relating to the film. There has been no end to the creation of relationships and insights generated by new people watching the film. This creation of connection through the camera obsesses me.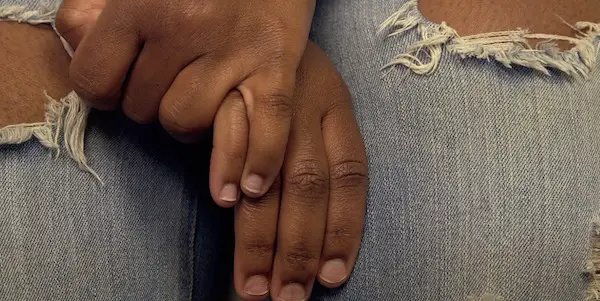 Do you feel that the film accurately represents your memories of the people and places you visited? How does experiencing life through a lens affect your understanding of the moment? 
Kirsten Johnson: Accurate is not a word that I believe relates to memory. Memory is fragmented, abstract, and ever-incomplete. What is filmed is also only a fragment of a moment. But film and memory both help us conjure that which matters to us. The film represents as much filmed evidence as I could bring together in an hour and a half about what matters to me about camerawork. I believe that seeing through a lens changes one's relationship to time and space.
Where do you believe the line is drawn between documentary and the frequent, almost obsessive recording of daily life that goes on in this age of the iPhone?
Kirsten Johnson: I am not particularly interested in drawing lines that separate people or their activities. I believe that when people film they are searching for something. The evidence of what they are searching for is in the footage.
Who are your current inspirations? Have you found support from other women in film?
Kirsten Johnson: I am currently wildly inspired by the work of Mehrdad Oskouei, Laura Poitras, Wojciech Staron, Michal Marczak, Kitty Green, Brett Story, RaMell Rossand Khallik Allah. I am lucky to know all of them enough to talk to them about why they are making some of the choices that they are. I am always searching for the chance to actually talk to people who make the work which moves me. I am surrounded by women who make films and who support me. My entire career is built on the support of women. The credits ofCameraperson are an extensive list of the world of women who help me exist.
In the past, Kirsten Johnson has collaborated with Academy Award winning director, Laura Poitras, working as cinematographer on many of her films, including CitizenFour. Kirsten Johnson has also directed, shot and edited a multitude of highly acclaimed original shorts and feature length films. We could not be more grateful to Johnson for providing us with some insight into her brilliance.
Cameraperson was recently released in the UK and is still showing in select theaters in the US. For more information and for entire film credits, be sure to check out the film's website here. 
— SDC